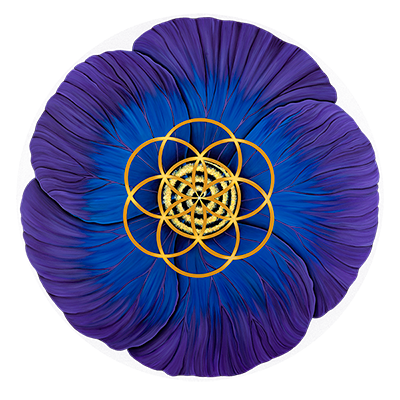 Reiki
Usui Holy Fire II Reiki I&II
This beginning training is one of the most thorough and comprehensive available. It includes both Reiki I & II and is a combination of the Western style as introduced by Mrs. Takata and the Japanese style and the Holy Fire Energies. On completion of the class, you will be able to give Reiki treatments to yourself and others.
USUI/Holy Fire II ART/Master Training
This course includes both Advanced Reiki Training and Reiki Master Training. You will be able to initiate students into all levels of Reiki including full Reiki master. The class is taught as the Usui/Holy Fire style of Reiki that is a combination of the Usui system as taught by Mrs. Takata, and a special Holy Fire II style.
Meditation
A workshop to help your get over that fear of becoming quiet and still.
Practical exercises to help you on your way to developing your very own meditation practice.
Helping you to develop an understanding of stress and its impact on the body, and have the opportunity to experience the many forms of meditation that is out there and finding out what works for you.
COSTS PROMOTED WHEN WORKSHOP SCHEDULED
Pendulum Workshop
A day of creating and exploring the use of pendulums for healing, guidance and every day life.
Connecting with your very own pendulum that you will make and then become one with. Divination exercises, chakra clearing, and many more activities to help you with your connection to the world of dowsing and pendulums.
COSTS PROMOTED WHEN WORKSHOP SCHEDULED
Chakra and Aura Workshop
This interactive workshop will endeavour to open up your awareness of your very own Chakra System and Aura.
Exercises where you will be guided on how to see and sense the energy system of the body. Learning about specific qualities of each of the chakras and layers of the aura. Practical exercises on seeing auras, using pendulums to help clear and energise each of the seven main chakras.
COSTS PROMOTED WHEN WORKSHOP SCHEDULED
Angel Whispers Workshop
A beautiful workshop that will take you on a wonderful journey connecting and healing with your Angels.
Practical exercises including three guided meditations to assist you in making a deep connection to your Angels. Discovering your very own Angel channelling tunnel of light, from where great communication and guidance with your Angels can safely occur. Be gifted by your Angels with your very own Angel connection symbol, and power this within a yantra.
COSTS PROMOTED WHEN WORKSHOP SCHEDULED
Chakradance
Chakradance is a dance practice of the Soul. Guided by music resonating to each of the seven chakras, you will be taken on a dynamic dance journey , exploring each of your own energy centres. You do not need to be able to dance, as the connection is deep with the Soul and your own unique rhythm will naturally move through you. This freeing the Body, Mind and Soul of all that does not serve you, allowing healing and rejuvenation to occur on all levels.
COSTS PROMOTED WHEN WORKSHOP SCHEDULED