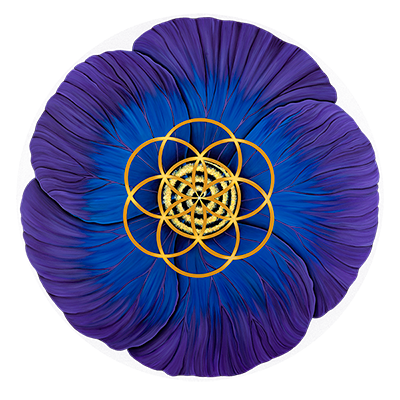 Distance Personalised Harmonic Healing & Reading
Done by tuning into your subconscious and spiritual consciousness Sharon will be able to provide for you messages from guides, Angels and even your Chakra system.
By using a sacred distance healing process Sharon is able to connect deeply with your essence and provide much guidance as to what is happening for you at the time of the session.
Looking at your Chakra system, communicating with your Soul, Guides and Angels, Sharon will relay to you messages that may assist you in returning to a better way of being.
Throughout the session Sharon will also use her healing harmonics to create for you your very own personalised healing harmonic sounds.
A Bit about the Healing Harmonics.
Every being has its own energy pattern along with its own unique vibrations. This goes as deep as to our own cellular makeup. The cells vibrating away in their own fashion to bring about maximum health and well-being for our body.
Over time our cells' vibration and their unique harmonics may be disturbed through lifetime experiences. Personalised Harmonics are divinely inspired to bring about a deep recalibrating of your very own unique tune, aiding in returning your whole system back into balance.
All you need to provide to Sharon is your full name, residential address, date of birth and a photo. (email address for forwarding to you details from your reading.)
You will receive
Two hour distance healing session. (Reiki, Chakra Balancing & Harmonic Healing)
A personalised 20min recording (mp3) of your Harmonic Healing so you can continue the healing process at your own pace.
Notes from your Healing including any messages from Spirit.
Information from Chakra Balancing done during the Healing.
Your name placed on Reiki Healing Grid for one Week after the Distance Healing.
30min skype session with Sharon to deliver the messages from the Healing to you.
COST: $210
Available for purchase via the SHOP
Just for you NOW

Below for your enjoyment and relaxation are a few FREE Harmonic Healings for you to enjoy.
To get the most out of your time in relaxation, just sit for a moment and clear your mind of any troublesome thoughts. Bring your awareness to the breath and watch as the air comes in and out of the body. Each breath taking you to a deeper state of relaxation. When you have reached that place of stillness click on the Harmonic Healing that you wish to listen to and then close your eyes and allow yourself to be taken off on a mini journey of peace and relaxation.
Upon completion, open your eyes, stretch out, take a couple of deep breaths and feel the wonderful change within you. Please be sure to ground yourself before continuing with your day.
Some grounding ideas for you.
- Drink water and have something to eat.
- Pat down your legs and arms with your hands.
-Stamp your feet a couple of times to feel the connection to the Earth beneath you.
- Jump up and down on the spot for a few seconds.
- Give the body a gently shake.