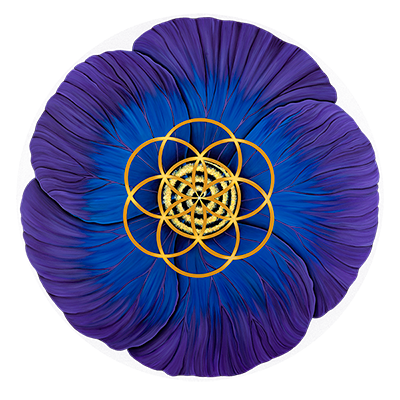 Frequently Asked Questions
Why should I worry about whether my Chakras are balanced or not?
Chakras help with the exchange of life force energy from the universe to the body and the body to the universe. If our Chakras are blocked or out of balance we may not be receiving a free flowing exchange of energy. This means that we are not able to absorb the life force energy that we need for healthy functioning of bodily systems and we may not be able to remove from the body negative energy that builds up. This may result in the feeling of fatigue, stress or even illness around the affected Chakra. Maintaining a healthy Chakra system may assist in providing us with more energy, more zest of life and a level of certainty about who we are and where we are heading in life.
How do I use the Chakra Sprays?
Firstly activate the Spray by shaking the bottle. Then hold the Chakra spray in front of the body near the relevant Chakra, approximately 30-50cms away from the body. Spray into the Chakra first and then hold the spray either side of the Chakra and spray. You can spray as many times as feels right for you, generally three sprays will be fine.
Refund Policy On Products
Refund policy exists only for damaged or broken packaging. Should your item arrive and it has been broken in postage, you will need to return the item at your own expense for a full refund or exchange to be provided. You will need to contact Hibiscus Dreaming within two days of receipt of package for the Refund policy to be put into place. All measures are taken to ensure the safe arrival of your products.
Refund Policy on Courses
If you are needing to cancel your participation in Training the following will apply.
Deposit paid is non-refundable.
If you are cancelling and giving at least 14 days notice of your non attendance any payments made, excluding your deposit, will be refunded via direct debit.
If you are cancelling and giving less than 14 days notice any payments made, excluding your deposit, will be refunded at 50%, and made via direct debit.
What are the payment options?
You have the option of using either PayPal or Direct Bank Transfer (for Australian customers only).
How long will it take for my order to be posted?
Hibiscus Dreaming aim to have orders shipped within two working days of receiving full payment. Australia Post is used in most cases and Registered Post is used within Australia. Therefore, allow up to 3-4 days for your order to get to you. For International orders allow up between 3-6 weeks for your order to arrive.
Who was the Artist involved with capturing the imagery for the products?
Marie Klement, who is a visionary psychic/medium artist and numerologist. Marie is able to see into spirit world and connect on a deep level to bring forward into her beautiful artwork their messages and insight. Marie's talent and caring for her work is like no other I have ever seen. I was absolutely thrilled to have Marie capture the images seen on my products to give them a life force I only new existed. To find out more about Marie please go to: www.marieklement.com.au.
I would also like to mention the labeling which has brought the designs and products to life, done by Craig Ellis of Full-On Signs. www.fullonsigns.websyte.com.au
Copyright
All images, materials, designs and contents of this website are copyrighted to Hibiscus Dreaming Pty Ltd. Use of any of these in any manner must have the written consent of the Director of Hibiscus Dreaming Pty Ltd.
Music
Harmonics and Nature Sounds- captured &composed by Asharnaye - Hibiscus Dreaming
Background music - "Music by Christopher Lloyd Clarke". Licensed by RoyaltyFreeMeditationMusic.com.
Disclaimer
Hibiscus Dreaming makes no claims, promises or guarantees with this work. You are solely responsible for seeing to and/or continuing with your own medical treatment, care and/or healing. Hibiscus Dreaming does not aim to take the place of medical practice, but simply to be a valuable addition to it.