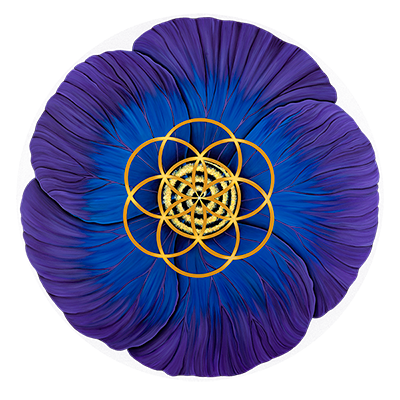 LET THE HEALING BEGIN
IN THESE
ONE ON ONE
HEALING SESSIONS WITH ASHARNAYE
Holy Fire Reiki (30/60mins)
Let the flames of Holy Fire Reiki move through and around you. The intuitive power of spiritual consciousness healing energy will move through your aura, energy doorways, chakras, healing on all levels of Body, Mind and Soul. Always serving your highest best interest and being everything you need at that point in time.
Chakra Balancing (30/60mins)
The Chakras provide a mud map to all that is going on for you in your life. Let them show you the way to a better way of being. Asharnaye uses a Reiki infused crystal pendulum to read your Chakras & then will use Pranic Energy, Holy Fire Reiki & Harmonics to cleanse, balance & realign your Chakra system.
Sound Harmonic Healing (30mins)
Take your healing journey to higher levels. The frequency of sound helping to uplift your vibrations to their most purest state of wellbeing. Asharnaye uses harmonic chimes that have been specifically created to work with the Chakras & Energy pathways of the body. These are placed on your body for a direct revitalising healing. Using the Medicine drum to help you return to waking consciousness & grounding you into the Now.
Guided Meditation (30/60mins)
Whilst sharing with you Holy Fire Reiki, Asharnaye's calming voice will guide you to a most relaxed state of being. A wonderful peace will begin to stir within you and from here the body can begin to repair & heal itself. Asharnaye works with your Spirit Guides to bring into being a mediation just for you on the day
Holy Fire Healing Experience (60mins)
Finally a way to release and let go of your worries, emotional trauma, past life patterning that weighs you down and may be preventing you from reaching wellbeing. Asharnaye will guide you to look at your issues, help you to see them, then when ready using guided meditation, Holy Fire Reiki and psychic surgery help you to release and heal towards a better way of being. Finishing with the wisdom sounds of the medicine drum.
Wholeness Healing (60mins)
(A Wholeness Healing session includes all of these healing modatlites except the Holy Fire Healing Experience.)
After a short discussion Asharnaye will get you relaxed on the massage table with a guided mediation. Starting with Holy Fire Reiki, then proceeding with checking and balancing your Chakras. Then placing the beautiful harmonic chimes on you and sounding them until they are resonating beautifully for you. Then Asharnaye will gently guide you back to waking consciousness and finish with the divine medicine drum, to fully ground you back into the Now.
COSTS
30min $65 60min $100
Included with this you will receive a gift
of a Hibiscus Dreaming Energy Spray & Coloured Light Therapy during session.
Asharnaye has created her own medicine drum, through Sacred Ritual, which may also used at the end of a healing to ground in the healing and help you return to waking consciousness fully alert and feeling awesome.

TO MAKE AN APPOINTMENT PLEASE CONTACT SHARON ON:
0429197290
Testimonials
"After Asharnaye's healings I am left with a feeling of peace and happiness and I feel very relaxed and refreshed by the whole experience. I feel balanced and centred again, like I'm back on track to what really matters to me, I have less worries and everything is all OK and perfect just as it is." Tracy
****************************
" Incredible journey of self discovery and healing, wonderful results with a warm and genuine person." Naomi
******************************
"Asharnaye's Healings are truly transformational, giving clarity and a sense of peace and well being. An absolutely amazing experience. Life changing." Dianne
****************************
"Sometimes during Asharnaye's healings built up emotions are released, which for me is beneficial, and she supports/assists you through this experience as required." Tracy P