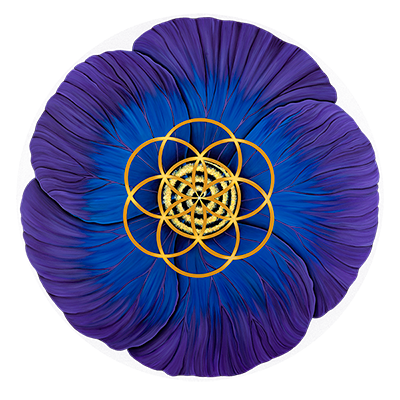 What is Reiki?
Reiki is a Japanese technique for stress reduction and relaxation that also promotes healing. It is administered by "laying on hands" and is based on the idea that an unseen "life force energy" flows through us and is what causes us to be alive. If one's "life force energy" is low, then we are more likely to get sick or feel stress, and if it is high, we are more capable of being happy and healthy. The word Reiki is made of two Japanese words - Rei which means "God's Wisdom or the Higher Power' and Ki which is "life force energy'. So Reiki is actually "spiritually guided life force energy." A treatment feels like a wonderful glowing radiance that flows through and around you. Reiki treats the whole person including body, emotions, mind and spirit creating many beneficial effects that include relaxation and feelings of peace, security and wellbeing. Many have reported miraculous results. Reiki is a simple, natural and safe method of spiritual healing and self-improvement that everyone can use. It has been effective in helping virtually every known illness and malady and always creates a beneficial effect. It also works in conjunction with all other medical or therapeutic techniques to relieve side effects and promote recovery. How Does Reiki Work? We are alive because life force is flowing through us. Life force flows within the physical body though pathways called chakras, meridians and nadis. It also flows around us in a field of energy called the aura. Life force nourishes the organs and cells of the body, supporting them in their vital functions. When this flow of life force is disrupted, it causes diminished function in one or more of the organs and tissues of the physical body. The life force is responsive to thoughts and feelings. It becomes disrupted when we accept, either consciously or unconsciously, negative thoughts or feelings about ourselves. These negative thoughts and feelings attach themselves to the energy field and cause a disruption in the flow of life force. This diminishes the vital function of the organs and cells of the physical body. Reiki heals by flowing through the affected parts of the energy field and charging them with positive energy. It raises the vibratory level of the energy field in and around the physical body where the negative thoughts and feelings are attached. This causes the negative energy to break apart and fall away. In so doing, Reiki clears, straightens and heals the energy pathways, thus allowing the life force to flow in a healthy and natural way.

What is Holy Fire Reiki?
The use of the word holy in the name Holy Fire is not intended to have a religious meaning. The word Holy has as its root meaning to be whole and complete and this is how it is used - Holy Fire Reiki. Therefore, Holy Fire is a spiritual energy that creates wholeness through purification, healing, empowerment and guidance.
Holy Fire Reiki is a Spiritual Path
This style of Reiki has unlimited potential in terms of healing your issues and developing your Spiritual nature. It works directly with your Spirit and because of this has the potential of developing higher levels of consciousness with you. This includes developing the qualities of Joy, Peace, Love, Compassion, the ability to forgive others and yourself, becoming non-judgmental and creating a tremendous feeling of Spiritual freedom and happiness.
Thinking of Taking A Class

The Holy Fire Energy is noticeably more refined and comes from a higher level of consciousness.
Some of the qualities students have experienced include:
Works continuously even when not thinking about it and spontaneously heals issues as they come up.
Always respects free will.
Heals deeply and quickly without distress.
Heals relationships and interactions with others.
Releases worry and replaces it with a sense of safety in a most pronounced way.
Spontaneously provides guidance that is palatable for every level of life experience.
Tends to develop all the personality traits that are healthy for a person to have such as love of self and others, kindness, patience, confidence, vitality, enthusiasm, optimism, trust, joy, peace and so forth.
One of the more wonderful effects is a feeling of being loved. this is a deep and refined nurturing.
Once received, it continues to develop itself to be more evolved and effective.
These qualities are present in Reiki I&II and become more pronounced in the ART/Master Classes.
This beginning training is one of the most thorough and comprehensive available. It includes both Reiki I & II and is a combination of the Western style as introduced by Mrs. Takata and the Japanese style and the Holy Fire Energies. On completion of the class, you will be able to give Reiki treatments to yourself and others.
The following subjects are taught:
The origin and history of Reiki

The nature of Reiki energy, why people get sick and how Reiki heals.
The Reiki Ideals
The nature of Reiki energy, why people get sick and how Reiki heals.
The Reiki Ideals
The Human Energy System
The complete hand placement system.
Gassho meditation
Byosen Scanning: Using the sensitivity in the hands to locate areas needing healing, (usually in the aura) and to treat them.
Reiji-Ho: Using inner guidance to know how and where to treat.
Kenyoku: Dry bathing, a method to purify your energy field
Gyoshi-ho: Sending Reiki with the eyes.
Sending Reiki at a distance.
Reiki II symbols: How to draw, activate and use them. Their many uses are explained and their inner meaning is discussed. Practice time is given so students know from experience how the energy of each symbols feels and the results each symbol produces.
Reiki II symbols: How to draw, activate and use them. Their many uses are explained and their inner meaning is discussed. Practice time is given so students know from experience how the energy of each symbols feels and the results each symbol produces.
Placements (see below for explanation) for Reiki I and II are given.
Usui/Holy Fire II ART/Master Training
This course includes both Advanced Reiki Training and Reiki Master Training. You will be able to initiate students into all levels of Reiki including full Reiki master. The class is taught as the Usui/Holy Fire style of Reiki that is a combination of the Usui system as taught by Mrs. Takata, and a special Holy Fire II style. The Usui and Holy Fire master symbols are included along with : The Ocean of Holy Love, The Holy Love meditation experience, Reiki psychic surgery, Holy Fire Healing Experience. The training is intensive and very thorough. It includes lecture, discussion, demonstration and adequate practice time. All issues and questions are dealt with openly in a very helpful and informative way. All Placements (see below for exlanation) and Ignitions are explained, demonstrated and practiced so that each student becomes confident in their use. This is an excellent class for those wanting to be Reiki masters as well as those Reiki masters who want to deepen their understanding of Reiki and increase the effectiveness of their Reiki energies. It is also an excellent class for those interested in self-healing and spiritual development. A 162 page class manual and a certificate are included.
Placements
In these classes attunements are called Placements. Placements are done differently than attunements, but have been developed to provide more effective healing energy and to empower the symbols in a more powerful way. The Placements make use of Holy Fire energy which is why they are more effective.
TRAINING COSTS
Reiki I & II $750.00
($200 non-refundable deposit)
payment plan available upon request.
Usui/Holy Fire II ART/Master $1100.00($400 non-refundable deposit)
(Costs which are associated to running the class including meals and accommodation for students may be added to final costing.)